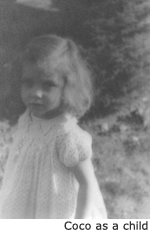 Unlike some people, my beginning was a little different. I spent my early years being bounced around between foster homes, the seventh of which provided a permanent place to hang my hat. However, since I remember much of this time, the seeds of curiosity and longing had already been planted.
In my new world with scientific parents, instead of dreaming of chemistry formulae as they did, I preferred living in an imaginary exotic land, at least in the beginning. Academics and useful goals were emphasized in my household, so I studied hard in school and on the piano and cello with little time left over for anything else.
In college I seriously began exploring my purpose on Earth and discovered that without roots, I had no sense of self or ideas on where to start. Luckily, I had kept in touch with the lady who, all those years before, had placed me in the foster care system. That was when my true quest began.
To make a long story shorter, over fifty years has been spent searching for my family. During this time I traveled with my husband, an officer in the USAF for twenty years, got a divorce and spent twenty years as a Middle Eastern belly dancer and instructor. I learned my birth father had been born in Scotland, so I joined a Scottish Society, learned to play the harp and bagpipes and went to Scotland to get a better idea of my homeland. I dreamed of being reunited with my parents and siblings and living happily ever after.
It didn't quite work out that way. There were a lot of disappointments along the way, but in 1994 I was reunited with one of my sisters and decided I'd combine elements of my search with a story of two sisters on an adventure together. Thus the plan for She Had To Know was born.
Many think because of the Internet, finding people is easier than it used to be. That is not always true. Many archaic laws still exist in most states, inaccurate records and privacy issues still abound and too much information can serve to confuse searches. Thank goodness for organizations like The ALMA Society, a computer-based, nonprofit search group, run by former searchers who helped me find my sister. I have included the link to their website under Links.
In one of my other "kitty" lives I was a staff writer for The Caravan, an international dance magazine, for ten years and an award-winning poet two years running. The other book on this site is an anthology from the Florida Writers Association, From Our Family To Yours. "Every Difficulty Along the Way" is the name of my short story which deals with my family search. I am a member of Mystery Writers of America, Sisters in Crime, the Florida Writers Association, The ALMA Society, DorothyL Digest and the Scottish St. Andrew's Society. The background design on my Home page is my family Watson tartan, which is a sept of Clan Buchanan.
With all that said, dear reader, I hope you enjoy my tale of Arran Hart and her sister, Sheena Buchanan, as they search for an ancient treasure and pursue a murderer in a Scottish castle in She Had To Know.
This book is also available for e-readers.