Coco at the New Port Richey library in New Port Richey, FL right after her signing in May. She is wearing her Buchanan tartan kilt.

Coco at the New Author Breakfast at Malice Domestic convention in Washington, D.C., April 30. Interviewed by Cindy Silberblatt.

Coco at her book signing.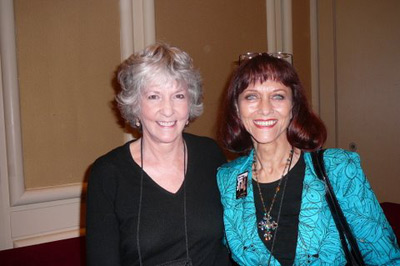 Sue Grafton and Coco

Raymond Buckland & Dan Stashower with Coco at Agatha Awards Banquet.

Coco with the Malice Domestic Guest of Honor, Carole Nelson Douglas.

Authors whose books Coco admires: Heather Webber & Kaitlyn Dunnett.

Ann Scott, Program Director of the New Port Richey Library, and Coco celebrating the addition of She Had To Know to the library.

Coco with the Florida Writers Association anthology, From Our Family To Yours. Her story "Every Difficulty Along the Way" appears in the book.

Suzette Standring and Coco at the Florida Writers Conference.